Get a better night's sleep with Bose Sleepbuds II. These tiny, comfortable earbuds use clinically proven noise-masking technology to cover unwanted nighttime disturbances that may otherwise wake you up. With the Bose Sleep app, you can access the curated Sound Library and its calming relaxation content including tranquil tonal environments and sounds from nature and beyond. Plus, set an alarm only you'll hear and program your settings ahead of time with Phone-free Mode. Get ready to fall asleep faster.
---
With the high-tech motor, trigger point massage, Renpho eye massager replicate the human massage effect of squeezing and kneading, helping to refresh your eyes. You can choose between 2 adjustable compression intensity settings to be totally relaxed and enjoy a better sweet dream. The built-in heating pads provide a comfortable temperature 104℉-107℉ (40℃-42℃ ), better for relieving eye strain, eye puffiness, dry eyes, etc. This eye relax machine can effectively help you refreshed after long-day work or study.
---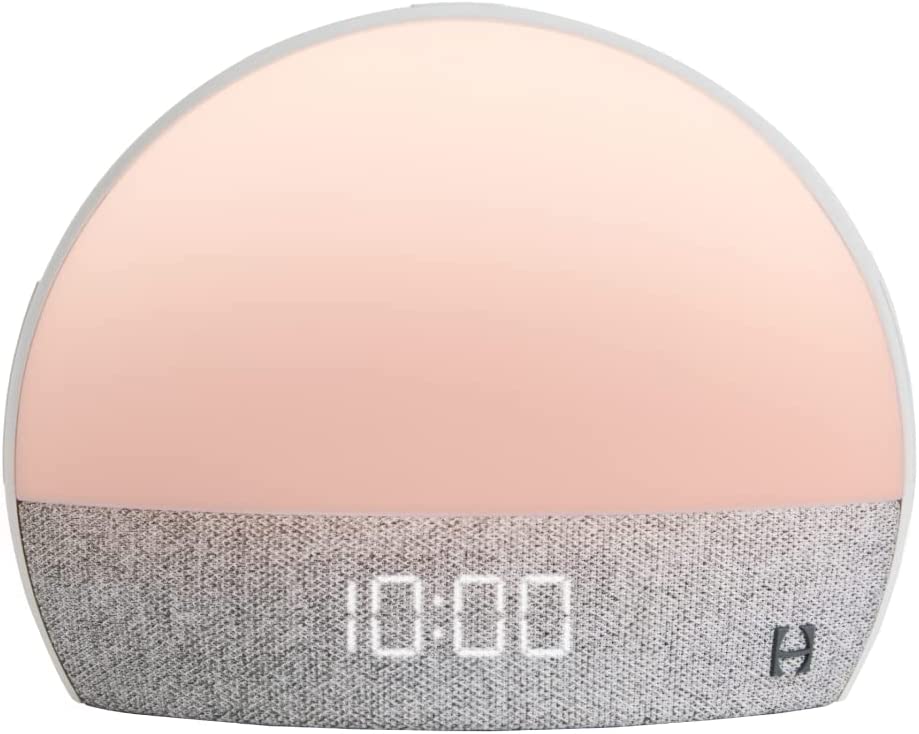 Get a good night's sleep with Hatch Restore. This smart sleep system helps you create a personalized sleep-wake routine to help you fall asleep, stay asleep and wake up refreshed. Enjoy natural light that simulates the sunrise to gently wake up and support healthy cortisol levels. Create the perfect mood any time with a library of soothing sounds, white noise, lights and more at your fingertips. Unwind with a soft glow reading light without the harsh blue hues and enjoy content to help you wind down and wake up gently.
---
Get a better night's sleep with Fitbit Inspire HR. This Heart Rate and Fitness Tracker is less obtrusive and offers longer battery life than a smartwatch, making it the perfect choice for sleep tracking. With its detailed insights into how long you're spending in each stage of sleep, you can get a Sleep Score each morning without the premium membership. Upgrade to the $10-per-month membership and get an even more detailed breakdown of your score.
---
Circadian Optics Light Therapy Lamp – Using This incredible lamp during the day promotes healthy sleep at night. UV-Free LED Light Sun Lamp with 10,000 Lux for Sleep Aid, Brain Booster, and Stress Relief. This therapy light provides the recommended 10,000 LUX of brightness to help the winter blues, regulate sleep, improve focus, boost energy and make us feel less sad. The light therapy lamp is designed to mimic the colors of daylight Our products bring balance to indoor life, backed by science that shows the human sleep cycle is disrupted by environmental factors such as dim lighting and bright screens. Using This incredible lamp during the day promotes healthy sleep at night.
---
Meditation made easy ! Stop guessing if you're doing it right. You can use real-time feedback to guide you and keep you motivatedMuse is your personal meditation assistant: Muse makes meditation easy by giving you real-time feedback to help you recognize calm. Find calm & Stay focused: research has shown that meditation helps people sleep better, stress less, and focus more.Dig deeper & get personal: choose what works for you – Muse will track your brain activity, heart rate, breathing, and body movements to guide your total meditation experience.
---
The Sleep Headphones Mask By Lightimetunnel adoptes 3D ERGONOMIC TECHNOLOGY for eyes area and blocks out 100% of light to create absolute dark zone. You can listen to music without wearing additional headphones. You get bluetooth stereo sound with smooth transmission. Built-in adjustable high quality speaker and microphone for handfree and clear call. Sleeping mask is ultra soft and washable.
---
Ohm Store's Tibetan Singing Bowl Set is a beautiful and unique way to explore meditation, sound healing, yoga and more. This high-quality handcrafted set includes a wooden striker and hand sewn cushion, all crafted in the Himalayan Foothills by Nepalese artisans. Perfect for use in spiritual healing, creative thinking and intuitive messages, these mesmerizing tones promote a relaxed state that allows you to reach deeper levels of meditation. Experience holistic healing with Ohm Store.
---
Blue Light Blocking Glasses for Men/Women Anti-Fatigue Computer Monitor Gaming Glasses Prevent Headaches Gamer GlassesProtect your eyes and minimise the negative impact of blue light with Blue Cut Blue Light Blocking Glasses! These stylish glasses offer both men and women protection from the damaging effects of blue light, while providing a fashionable look for gaming or computer use. With FDA-registered lenses, you can enjoy the convenience of digital devices without worrying about headaches or blurred vision. Get the best of both worlds with Blue Cut Blue Light Blocking Glasses!
---
White Noise Machine with Night Light for Sleeping. This machine provides High Fidelity Sounds, Timer & Memory Feature This solid sound machine creates a relaxing and sleepy atmosphere by offering exquisite listening experience. Dreamegg white noise machine has 7 white noise sounds, 7 fan sounds, 10 relaxing natural sounds (Bird, Sea Wave, Brook , Little Star, Lullaby, Music Box, Thunderstorm, Rain, Cricket, Fetal Tone). Select the perfect channel and get ready for your personalized sleep therapy!